The expansion of the cold store - the central distribution warehouse of PAGO in Bieniewo-Parceli - has come to an end. The investment included the construction of a chamber and welfare and office facilities, connected with the existing warehouse. The increased distribution potential is dictated by the signing of new contracts and an increase in turnover with existing customers.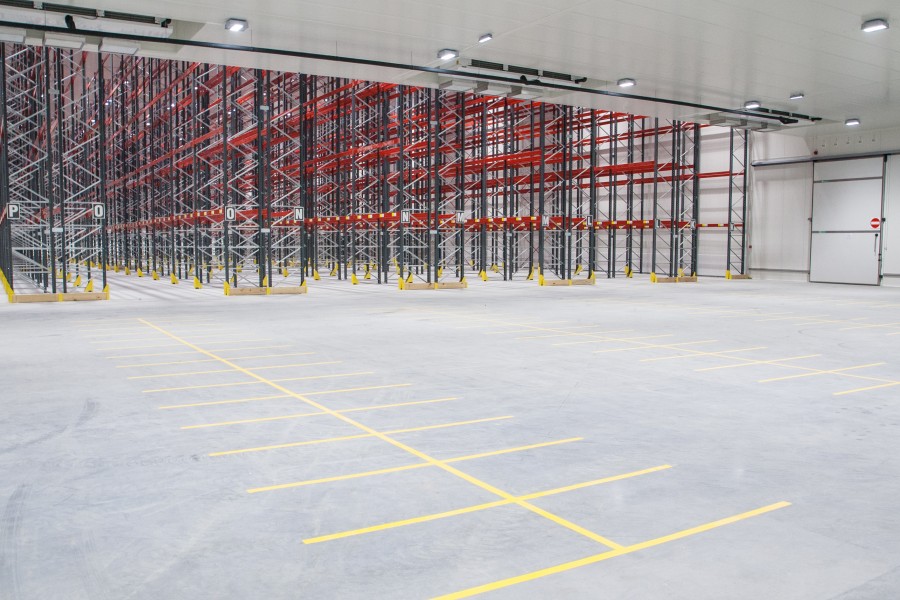 The building area of the cold store in Bieniewo increased by 9,900 m2, thus reaching 23,200 m2. In the newly built part, apart from solutions successfully applied in other cold stores, a number of innovations have been implemented.
The chamber, with an area of approx. 7,700 m2, is divided into two functional zones: the storage and picking zone as well as the goods receipt and delivery zone. In both zones the temperature is the same: -24° C.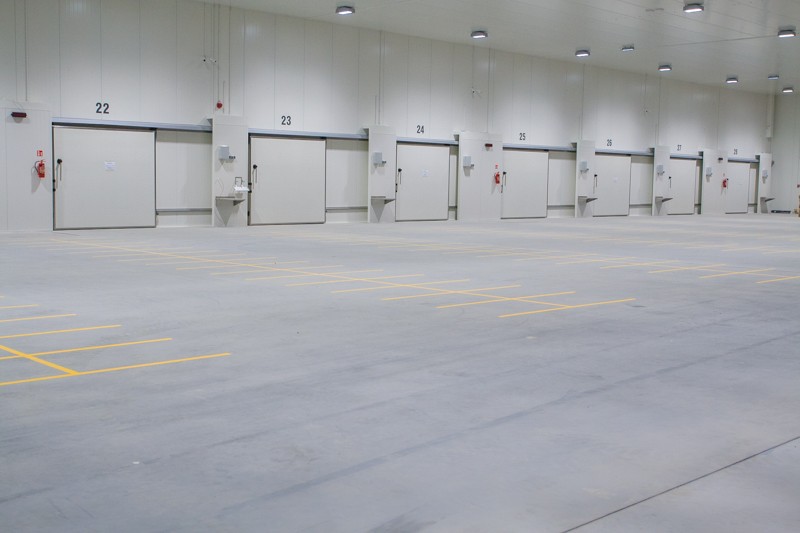 The release area of approx. 1500 m2 has 12 airtight loading docks, equipped with pumping sleeves, dehumidifiers and mobile ramps, adapted to handle vehicles of various sizes. The above solutions provide maximum protection against loss of cold and facilitate efficient handling of receipts and discharges.
The storage and picking area has stationary high storage racks, with the possibility of adjusting the number of levels, depending on the size of stored pallets. The number of pallet places in the racks exceeds 12,000. The use of stationary racks instead of mobile ones results from the increased demand for space for picking, as the architecture of the facility allows for free flow of goods between the new and the existing part of the cold store.
The implementation of the investment lasted about 6 months and was carried out without the participation of the general contractor. Thanks to that, the Company could negotiate each contract individually and supervise directly the course of works. This approach, as well as cooperation with a proven and trusted group of contractors, translates into efficiency and highest quality of works.
Parallel to the development of the infrastructural facilities, PAGO is developing its IT tools. In response to the diverse needs of our distribution clients, the ERP system has been enhanced with new functionalities. These allow for the management of commodity flows based on individual - as indicated by a given client - recommended service algorithms, based on various product characteristics.